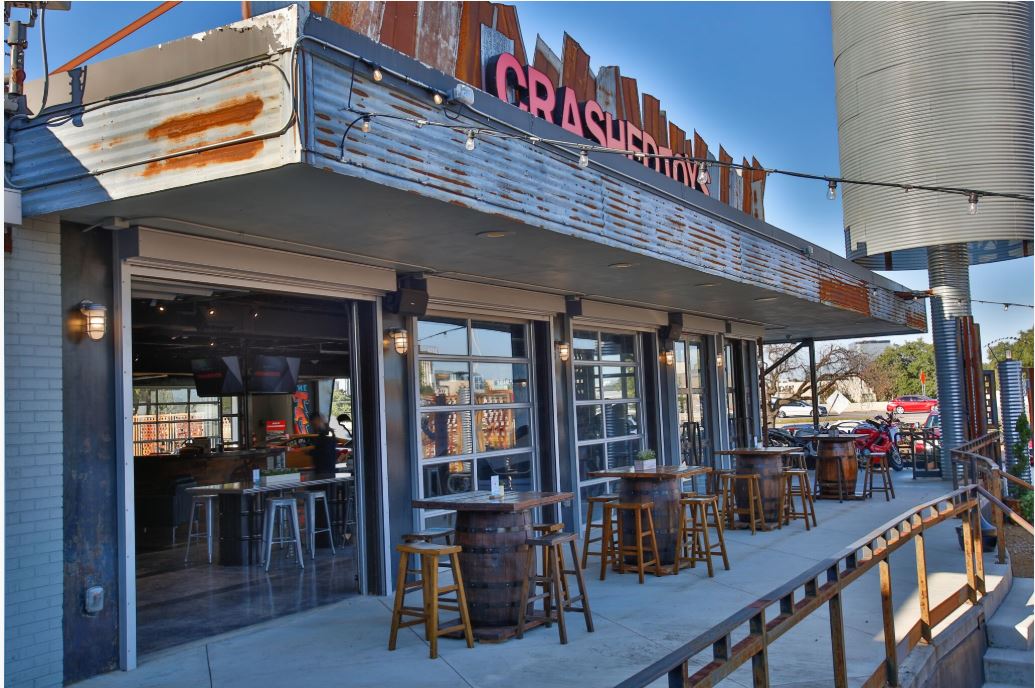 An event venue is the heart of a party. It sets the tone for your guest's experience. Choosing the perfect event venue in Dallas can feel overwhelming – there are so many awesome event venues to choose from! Your event venue in Dallas must be able to accommodate the needs of your client, caterer and vendors – making it one of the most important decisions during the event planning process. Here are a few tips that will help you pick the right venue for your event in Dallas:
The first consideration is the date and time. When is your event in Dallas taking place? This is the first piece of information an event venue will ask you.
Location, location, location. Are your guests coming in from out of town? Where are they staying? How will they get to the venue? What event venues are convenient for everyone involved?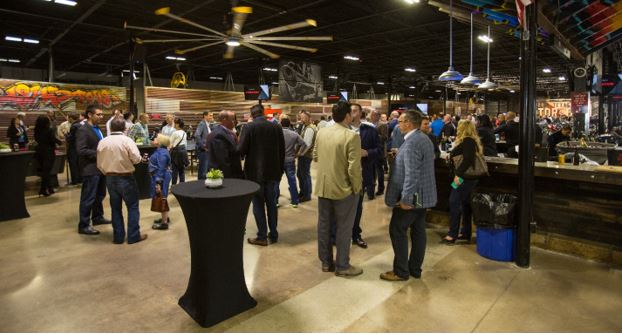 Now that you know what area your event venue in Dallas should be located in, research event venues in the area. Eliminate venues who can't accommodate your headcount, entertainment or style of your event. How many mouths are being fed and drinks being poured? How will you serve the food and drinks? Is your event reception-style or seated? Ensuring your venue can meet these needs is essential to making sure your guests have a good time and are comfortable at the event. This step is a time saver – it narrows the number of venues you'll need to contact for pricing.
Contact the venues on your list and ask for pricing.
Consider your theme. What style is your event? If you're planning a corporate event, you might not want to choose an event venue in Dallas that is known for its romantic vibes. Dallas is home to some of the most unique event venues in the world – you'll have no problems finding one that fits your style.
Tour a few of your favorite venues! Begin painting the picture in your During the tour, ask questions about catering, bar services, rentals and amenities. Once you begin to paint a picture in your head of how you want your event in Dallas to look and feel, the perfect venue will stand out immediately!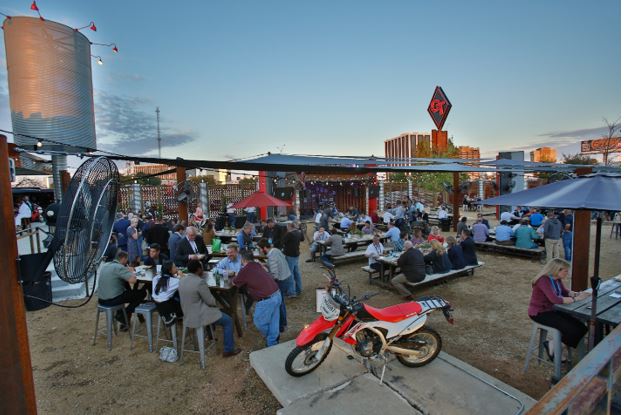 Make it official! Commit to the venue you fell in love with!
From googling to phone calls and touring, finding a great event venue in Dallas doesn't have to be as intimidating as it sounds – you might even enjoy the process! Contact us about planning your event at one of CrashedToys unique event venues in Dallas: The BoneYard, The Cage and The Clubhouse.
CRASHEDTOYS:
CrashedToys is one of the most innovative and eclectic event venues in Dallas – just 5 minutes from downtown! This 60,000 sqft facility is truly one-of-a-kind. With a backdrop of hundreds of motorcycles, ATV's and high-end exotic vehicles, CrashedToys has become one of the area's hottest new places to host events of all kinds! This venue offers an outdoor entertainment space with a stage, two full-service bars, flat screen televisions and an incredible in-house A/V system. Custom one-off artwork, graffiti and murals make CrashedToys a unique and versatile location to host a party for 20 of your closest friends and family or a company celebration for 600.
CrashedToys is Dallas' hottest one-of-a-kind new event venue! The 30,000 square foot indoor space and 6,500 square foot beer garden feature large built-in bars, hand-painted murals, a state-of-the-art audio/video system and incredible industrial fixtures and furnishings.
An online Powersports auction house during the day and unique and edgy special event space in the evening, CrashedToys will provide you with the perfect opportunity to experience Dallas's local nightlife and celebrate with your peers! CrashedToys provides a one-of-a-kind setting with endless possibilities for group events of all sizes, including corporate groups, meetings, charity galas, celebrations and social events.