Dallas is one of the most unique cities in the United States! It's known for its rich history and unique sites. The event industry in Dallas is no different. Dallas boasts some of the most unique event venues in the U.S. If you're looking for an event venue that is unique, different or even a bit eclectic, there are plenty options for you in the Big D.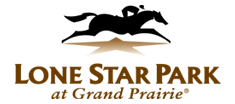 Lone Star Park:
Lone Star Park is known for their horse racing and summer concert series – many people don't know that you can host an event at this location as well. It has a variety of spaces for events available year-round! They can accommodate groups from 20 to 20,000 for corporate meetings, trade shows, social gatherings, weddings, holiday parties, festivals and concerts! Lone Star Park offers complimentary parking and provides catering in-house! How "lucky" is Dallas to be the home of Lone Star Park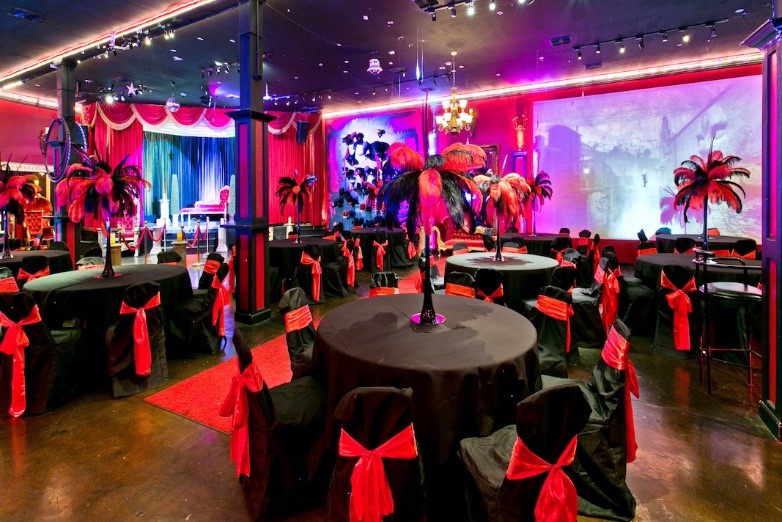 The Quixotic World:
The word Quixotic means: hopelessly idealistic, impractically romantic, dreamy and utopian. The Quixotic World is a theatrical and magical themed space, making it one of the most unique venues in Dallas. It's located in Deep Ellum – one of Dallas' most eclectic neighborhoods. The venue's design is out of the box! Its red walls, throne furniture, Sorcerer's and beautifully decorated tables and chairs create an immersive experience at your event in Dallas. They offer large screen film visuals and a silhouette shadow dancing screen paired with a full sound system. This unique event venue can accommodate 248 reception-style and 200 seated. Give your guests the gift of adventure at The Quixotic World at your next event in Dallas.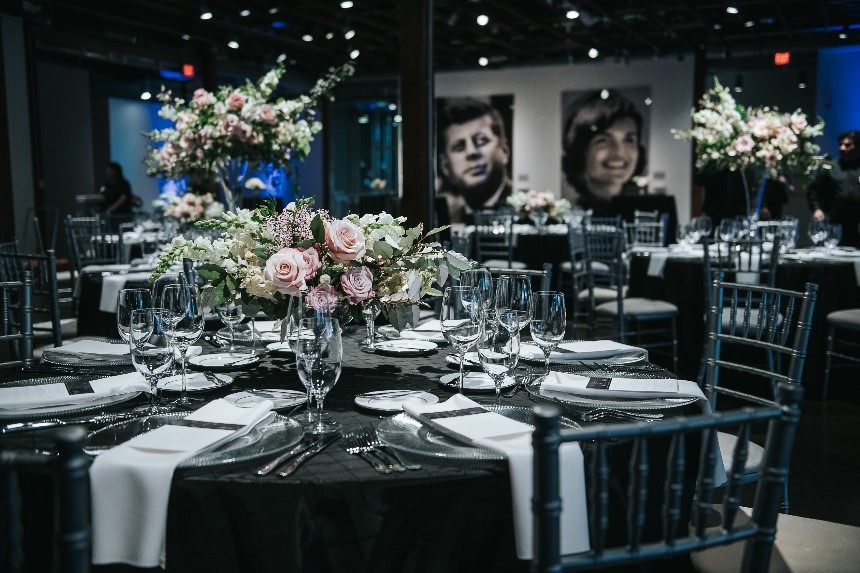 Sixth Floor Museum:
The assassination of John F. Kennedy is an important part of Dallas' history. The Museum, located within the former Texas School Book Depository building, chronicles the assassination and legacy of President John F. Kennedy. While the main exhibit is on the Sixth Floor the Museum offers The Seventh Floor and Visitors Center to host your next event in Dallas. The Seventh Floor can accommodate  200 seated guests and 290 reception-style. If you need more space for your event, The Visitors Center is available to rent in conjunction with The Sixth Floor. It can accommodate 70 guests seated and 160 reception-style. What makes this venue so unique is that your guests also have access to the exhibits inside the Museum – offer your guests a fabulous time and a glimpse of history at your next event in Dallas.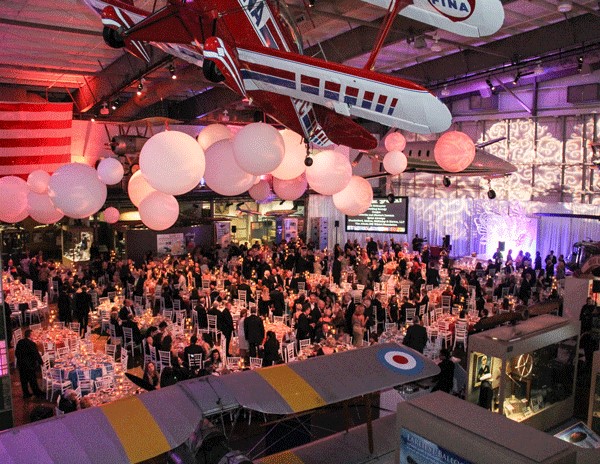 Frontiers of Flight Museum:
Experience the stories of aviation and space flight – The Frontiers of Flight Museum is the perfect place to explore the history and progress of aviation as mankind continues to pursue going higher, faster and farther. This museum is home to over 30 aircraft and space vehicles in 100,000 sqft of history. With six spaces to choose from, this unique venue in Dallas is a great option for all types of events. The 12,000 sqft Richard W. Cree Main exhibit hall can host seated groups from 100 to 1,000. The Mezzanine floor overlooking the Richard W. Cree exhibit is a more intimate space that can accommodate up to 200 guests seated. This venue is also great for less-formal events in the Hamilton Family Auditorium/Theatre and conference rooms. The Coca-Cola and Hutchinson Birthday Hanger is fun for any age and any occasion – it has two separate areas for a birthday party, but it is also great for casual receptions. It's "plane" to see, that your guests would have a fantastic time at the Frontiers of Flight Museum.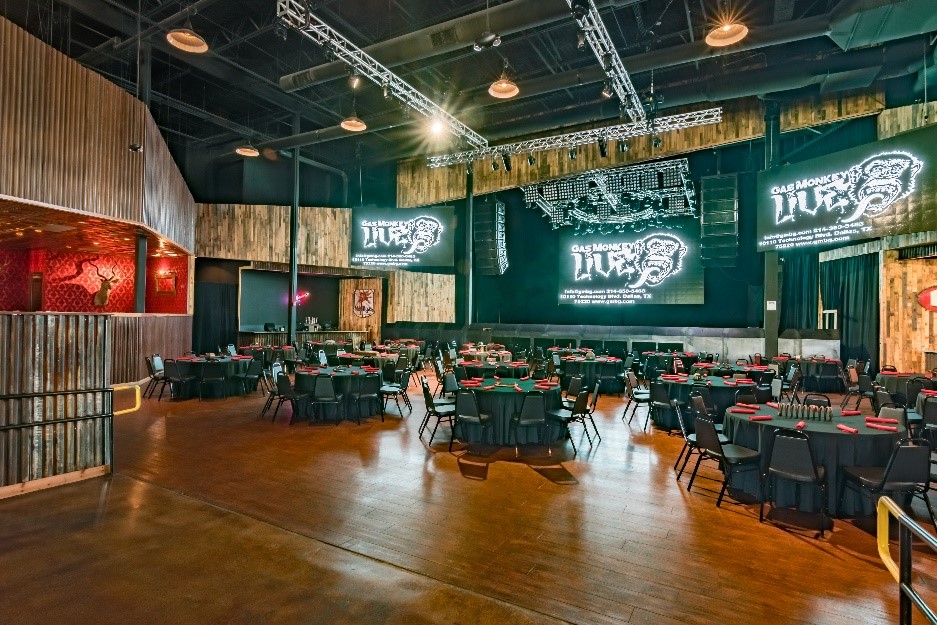 Gas Monkey Live
You may know Gas Monkey Live for its high-profile concert calendar or the popular TV show Fast 'N Loud. However,  event planners in Dallas are discovering this unique event venue for their clients. Gas Monkey Live can easily accommodate groups with up to 2,000 guests for any type of event. It offers a unique event space with tons of great elements to fit a wide range of event themes. Facility rental includes its giant guitar-shaped bar, 3 satellite bars, concert quality stage, sound, lighting, private VIP area, booth seating, security, in-house furnishings, spacious green rooms and much more. This energetic state-of-the-art venue is perfect for corporate events, social galas and much more. Your guests are guaranteed to have a-rockin' time!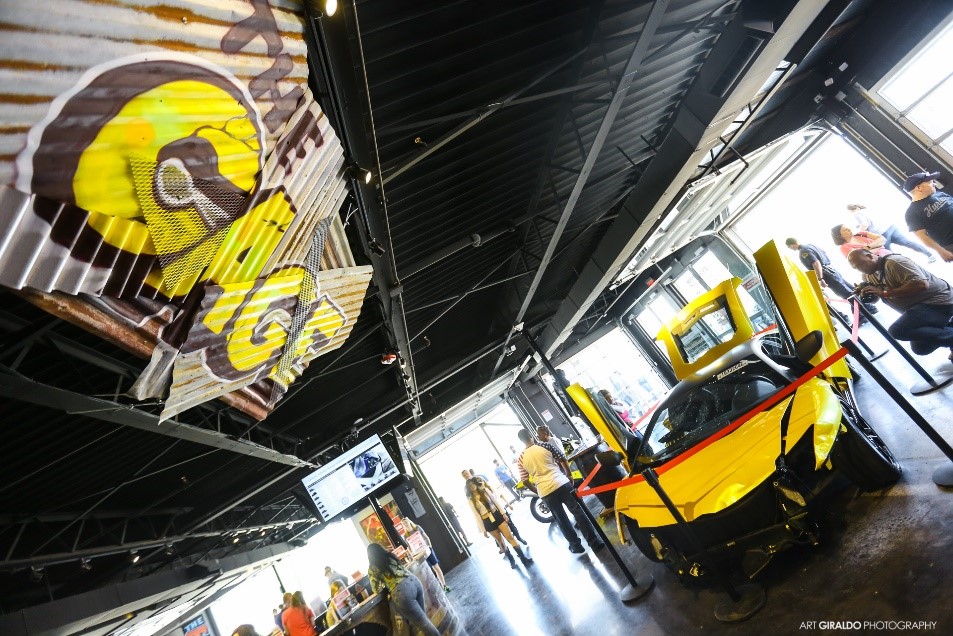 CrashedToys:
CrashedToys is one of the most innovative and eclectic event venues in Dallas – just 5 minutes from downtown! This 60,000 sqft facility is truly one-of-a-kind. With a backdrop of hundreds of motorcycles, ATV's and high-end exotic vehicles, CrashedToys has become one of the area's hottest new places to host events of all kinds! This venue offers an outdoor entertainment space with a stage, two full-service bars, flat screen televisions and an incredible in-house A/V system. Custom one-off artwork, graffiti and murals make CrashedToys a unique and versatile location to host a party for 20 of your closest friends and family or a company celebration for 600.
CrashedToys is Dallas' hottest one-of-a-kind new event venue! The 30,000 square foot indoor space and 6,500 square foot beer garden feature large built-in bars, hand-painted murals, a state-of-the-art audio/video system and incredible industrial fixtures and furnishings.
An online Powersports auction house during the day and unique and edgy special event space in the evening, CrashedToys will provide you with the perfect opportunity to experience Dallas's local nightlife and celebrate with your peers! CrashedToys provides a one-of-a-kind setting with endless possibilities for group events of all sizes, including corporate groups, meetings, charity galas, celebrations and social events.